We've spent over 3 years to create the most flexible drag and drop responsive email editor on the planet, which aims to help millions of users globally. We are not an ESP! We specialize in email design and build an email editor which is available for end users, enterprises, agencies, and also for custom white-label integration into any SaaS. Interested?
Drag-and-drop interface
Tired of outdated WYSIWYG editors? Or responsive email HTML coding? EDMdesigner offers an extremely versatile drag and drop interface, so you can build almost any email design with it.

You can use the various built-in templates and also create your own templates from scratch using basic building blocks.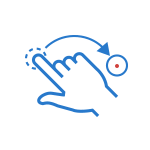 Bulletproof responsive email code
No more HTML coding ever! We spent 1000s of hours of research and development using Litmus, Email on Acid and own test devices to bring you the best responsive email, which is compatible with over 90%+ of all desktop, mobile and web email clients.

Always up-to-date service, fully tested HTML - that's what we guarantee!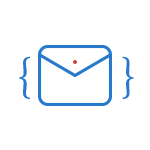 Create once, reuse forever
No need to spend time with recreating the same content again and again. With EDMdesigner you can not only save your email templates but also your favorite elements like a news block, branded header, or the unsubscribe information and reuse them in any of your future campaigns.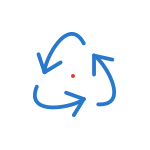 Responsive email editor for everyone!
EDMdesigner is not an open source technology but it's available for single end users, can be embedded into any software, and is also available as a standalone email content management systems for those who create thousands of campaigns per year.
For more details please check out our product pages
End User App
Register and start building your responsive email templates with EDMdesigner right now.

Features:
Save projects
Preview
Send test
Export HTML
APP
White-label API
Integrate EDMdesigner into your ESP, CRM, CMS, eCommerce or any other software.

Features:
Tons of customization options
Flexible skinning
Multiple language support
API
EmailCMS
Standalone emailCMS solution designed for brands and agencies.


Features:
Different user levels
Authentication
Preview / test / export
White label (soon)
ECMS
We make emails enjoyable on all devices!
Majority of people read emails on their mobile phones and tablets, but still most HTML emails are only readable on big screens and look ugly on smaller screen sizes.

Our mission is to make emails responsive and easily readable on all devices. We think that no one should be annoyed by broken and hardly readable emails any more.

We support more than 90% of all desktop, mobile and web email cliens and all sorts os other e-mail reades.