It's time to get rid off hard to use WYSIWYG editors, tiresome email coding, testing and endless email threads with the team or client. EDMdesigner helps you cut email design and production times from days to hours!
Drag-and-drop interface
Tired of outdated WYSIWYG editor? Or responsive email HTML coding? EDMdesigner offers an extremely versatile drag and drop interface, so you can build almost any email design with it.

You can use the various built-in templates and also create your own templates from scratch using basic building blocks like Text, Image, Button or advanced elements like a Video, Divider, or Image Group.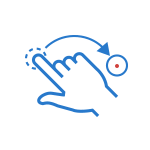 Bulletproof responsive email code
No more HTML coding ever! We spent 1000s of hours of research and development using Litmus, Email on Acid and own test devices to bring you the best responsive email code, which is compatible with over 90%+ of all desktop, mobile and web email clients.

Always up-to-date service, fully tested HTML that's what we guarantee!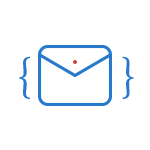 Easy to use building blocks and built-in templates for beginners
Users don't have to be pros to create attractive email templates. We have everything they might need to design professional responsive email templates without any hassle.

They can choose from the built-in template library, add their own images, texts, CTAs, social icons, modify colors if needed.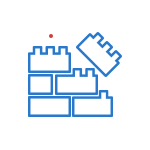 Sophisticated enough for email designers
Our goal was to build a really flexible responsive email editor which can replace classic email coding in the long run and offers all functions for advanced users as well.

EDMdesigner is the only email editor which offers pixel perfect padding / margin settings and also a really cool hide on mobile / desktop functions thanks to which you can differentiate your email designs easily among device types.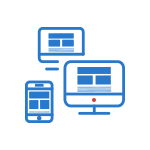 Supports multiple user types
No matter how many different user roles your organization requires our email CMS can be configured flexibly to meet your requirements!

User types may have completely different rights and privileges depending on their role in the organization, so everybody may be limited to the preferred extent.
Helps maintaining corporate identity
The advanced configuration options help brands, enterprises or agencies to stick to the corporate identity. You can flexibly hide functions from users and build in default values which have been carefully designed as part of the CI.

Don't have to worry about mistakes any more! Users may be limited from modifying the core look and feel of the email templates.